Dear KuCoin User,    
Congratulations on being selected as a lucky user! KuCoin Margin has prepared an exclusive margin bonus activity for you.  
  *Only users who receive our invitations by push/pop/email and sign up can participate in the event. ­
Click this button to sign up 👇
🎁Activity 1: During the activity, users with a trading volume of more than 10,000 USDT will share the 50,000 USDT Prize Pool. At the same time, when the trading volume meets the following conditions, users can get up to 500 USDT trial funds.
Trading Volume(USDT)
Trial Funds(USDT)
Prize Pool(USDT)

50,000≤X <150,000 

20

50,000

150,000≤X<500,000 

75

500,000≤X <1,000,000 

250

X ≥1,000,000 

500
🎁 Activity 2: Interest-free coupons worth up to 40,000 USDT will be issued to your account at the end of activity. Coupons can be used to borrow funds at 0 interest for long or short in the Margin Markets, and only through the coupon interface.    
*Margin trading model: Cross margin(5X) Isolate margin(10X)
⏰ Activity Period: 18:00 on Sep. 09, 2022 - 18:00 on Sep. 13, 2022 (UTC) 
How to claim: Trading interface > Interest-Free      
More margin services for you:  
💗Join the KuCoin Margin Trading Telegram Group. More bonuses are waiting for you>>   
💗Add @amber_itigo with your UID to enjoy a one-to-one margin consultation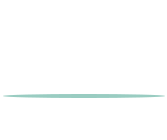 Note:   
Trading Volume: buys + sells;   
Rewards will be distributed within 15 working days of the campaign ends;   
Users who only receive emails/push notifications are deemed to be eligible to participate in the activity.   
This activity is not related to Apple Inc.