Dear KuCoin User, 
Congratulations! To express our appreciation for your support of  KuCoin  Margin, you are invited to participate in the exclusive Margin trading activity.  
Activity Time: 12:00 on March 9, 2023 - 11:59 on March 16, 2023 (UTC) 
🎁 Bonus 1: Lucky Airdrops are Already in Your Account
Interest-free coupons and free trial funds have been randomly issued into your account, which allows you to borrow certain tokens at 0 interest in the Margin market. You can do either long or short in Margin to grow your profit as you see fit.
🎁 Bonus 2: 20% Rebate on Trading Fees
During the activity period, you can enjoy a 20% rebate on trading fees by trading Margin at KuCoin. The more you trade, the more rebate you can get. The maximum amount of the rebate is 1,000 USDT per user.
🎁 Bonus 3: Extra Airdrop Up to 77 USDT
If you have any suggestions for KuCoin Margin (Cross & Isolated), please fill in the following form. You may be one of the lucky winners to enjoy up to 77 USDT airdrops.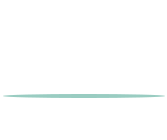 Note
The rebate and subsidy will be distributed within 10 working days of the activity ending.

The maximum amount of the rebate is 1,000 USDT per user.
Only users who receive our invitation by email or push notification are eligible to participate in this activity.

The final interpretation rights of this activity belong to KuCoin.