Step 1:
Enter www.kucoin.com into your web browser and open the website. You should see a page similar to below. Click on the "Sign Up" tab in the upper right corner.
Step 2:
Input your E-mail address and click "Send". Wait for the activation verification code to be sent to your mailbox. 
Step 3:
Log in to your E-mail and check the verification code.
Step 4:
Enter the verification code you received, read through and agree to the "Terms of Use", then click "Next" to set the login password. 
Please set your password using a combination of capital and lower-case letters and numbers. Also, enter your referral code here if you have received one. When you are done, click "Submit".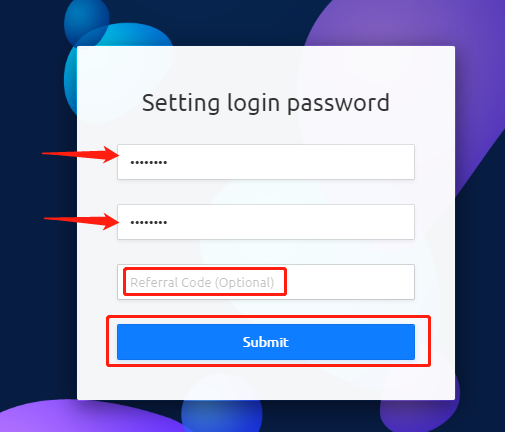 Congratulations, you have completed your email registration. Now you can go to your account!