If you have become an P2P Fiat Trade merchant of KuCoin and you have set our security verification settings, you have the right to post the advertisement. The steps are as follows:
Step 1: Click "Buy Crypto - Post advertisement"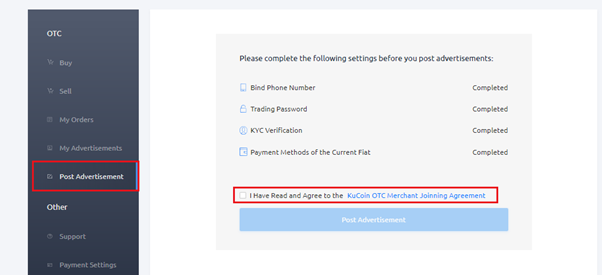 Step 2: Perform the advertisement placing process.
Select the type of advertisement ("Buy" or "Sell") and the type of currency according to your needs.
Step 3: Set the price.
There are two types of quotation: floating quotation and fixed quotation price. You can choose according to your needs.
You can choose "floating quote" to set the premium range and the acceptable maximum/minimum unit price. Market reference price: Index price.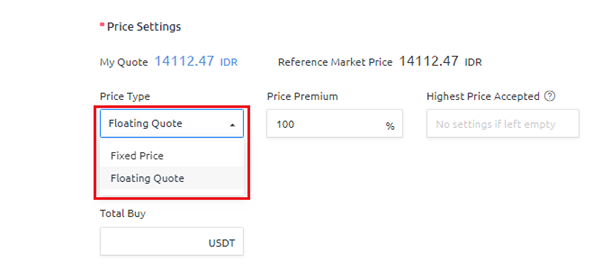 You can also choose "fixed price" to set your quotation.
Step 4: P2P Fiat Trade trading limit.
According to your needs, fill in "total buy / sell", "Lowest amount"per order, "Highest maximum" per order within the prompt range of the input box: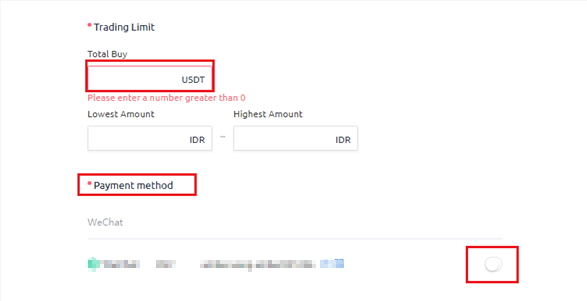 Step 5: Payment method.
You can select the payment method to display, and only one payment method for displaying can be selected.
1) Accept Orders from non-KYC Traders: KYC is not required;
2) Accept Users Supplemented Identity Information: require completion of KYC 1;
3) Accept Users Completed Identity Verification: require completion of KYC 2.
Step 6: Save your settings.
Click Save.
Step 7: Post the Ads in the advertisement list.
After saving successfully, you need to click "post" on the "My Advertisement" - "To Post" page, and your advertisement will appear in the order list:

Remove: Remove ads will release the assets frozen in your ads, but if there are orders in progress, they cannot be removed;
Hide: There is an ongoing order in the advertisement, and you can choose to hide it. The hidden advertisement will not appear in the market, but the assets in your advertisement will still be frozen.