Step 1: Open the KuCoin app and log into your KuCoin account;
F

ill in your account

e

mail address or account phone number and password to log in.

If you do not have a KuCoin account, please click 'Sign Up' to proceed in the registration steps.
Step 2: After logging in, tap 'Buy Crypto' or tap 'Trade', then go to 'Fiat';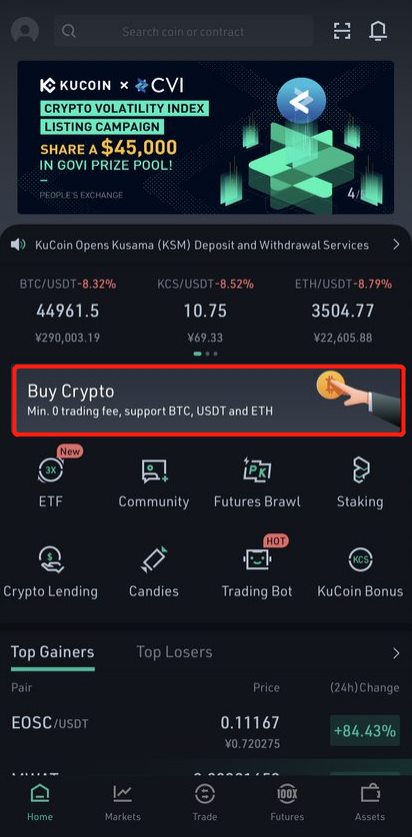 Step 3: Choose your preferred merchant by tapping 'Buy'. Enter either the token amount or the fiat amount, and tap 'Buy Now';
Step 4: Choose your payment method (for merchants who allow multiple payment methods), and tap 'Mark Payment Done' if you already pay for the order.
Note: Payment must be made within 30 minutes, or else the purchase will be unsuccessful.
Step 5: After you finish the payment and tap 'Mark Payment Done', please kindly wait for the Seller to confirm and release the token to you. (The token will be sent to your Main account. You need to transfer it from the Funding Account to the Trading account if you need to trade tokens in Spot.)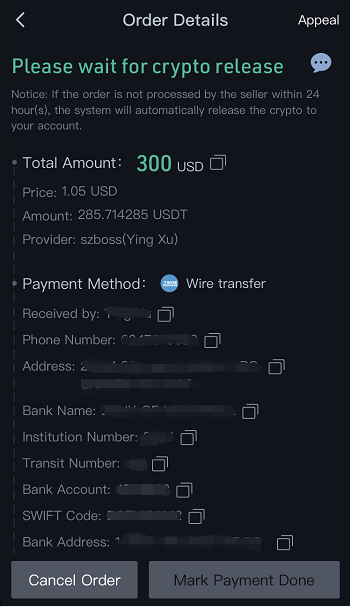 Tips:
1. If you have already finished the payment and still have not received the token from the seller, please kindly contact our online support team to get prompt service.
2. The payment needs to be done manually by the buyer. The KuCoin system does not provide the fiat currency deduction service.