Please follow the steps below to deposit EUR via SEPA and buy crypto with Balance:
Step 1. Visit KuCoin's official website and log into your KuCoin account.
Step 2. Complete the KYC verification.
Click on the avatar to enter your profile page, then click 'KYC Verification'. Follow the instructions to complete the KYC2 process. (Please make sure you complete the KYC2 verification before using the SEPA payment method as it is compulsory.)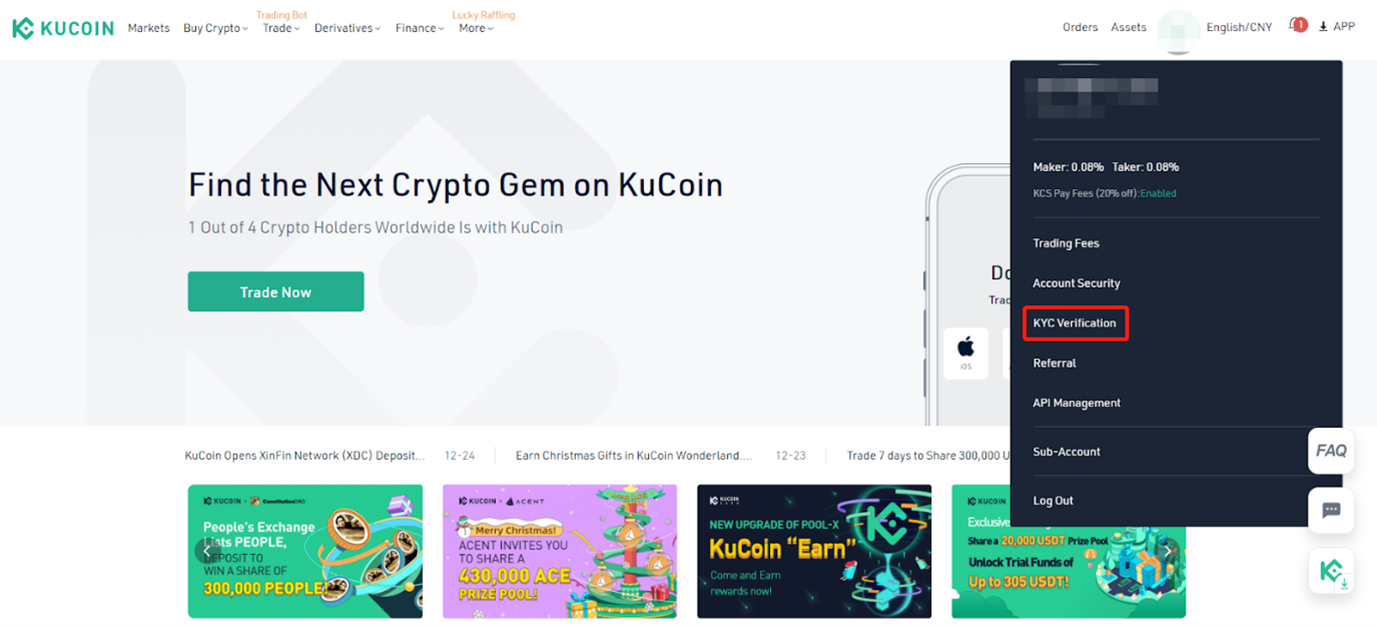 Step 3. Deposit EUR into your Main account.
3.1 To enter your Main account, please click 'Assets' >> 'Main Account'.
3.2 Then click 'Deposit' >> 'Fiat Currency' and choose EUR fiat.
3.3 Click 'Bank Transfer (SEPA)', enter the amount of EUR, then click 'Deposit'. There will be a confirmation box and click 'continue' to proceed. You can choose to send over the 'payment details' via your bounded email. If your account is not yet bound to an email, you will be prompted to complete the step to receive the payment details.
3.4 Please read your payment details carefully to complete a transfer from your bank account.
1) Please make sure to use the IBAN (which will be shown at the deposit page) to deposit.
2)Is it possible to make a SWIFT transfer instead?
Please note that bank transfers through SWIFT are not supported. Additional fees may incur, and it may take longer to return the funds to your account in this case. As such, please confirm that you are NOT using SWIFT when you make the transfer.
3.5 Once the EUR funds are deposited into your KuCoin account, KuCoin will notify you via text message and email.
Step 4. Users can convert fiat deposits into cryptos on the Fast Buy page. You can use the balance in your KuCoin account to directly purchase crypto assets such as USDT.
4.1 From the KuCoin homepage, go to 'Buy Crypto' and click 'Fast Buy'.
4.2 Select the crypto you want to buy and enter the amount of EUR you want to purchase.
4.3 Click 'Balance' to complete the crypto purchase with your fiat.
4.4 You'll get a receipt when you finish a purchase. Click 'Account Details' to see the record of your purchase under the Main account.