If you forgot your login password and want to reset it, please follow the tips below.
1. Please click "Forgot password?" on the login page.
2. Input your registered E-mail address or registered phone number, then click "Send Code" button.
3. Please check your mailbox/phone for the email verification code/SMS code. Click "Submit" after filling in the verification code you received.
Note: Before entering the E-mail address/phone, please make sure it is already registered on KuCoin. The email/SMS verification code is valid for 10 minutes. To ensure account security, please change your login password every 90 days.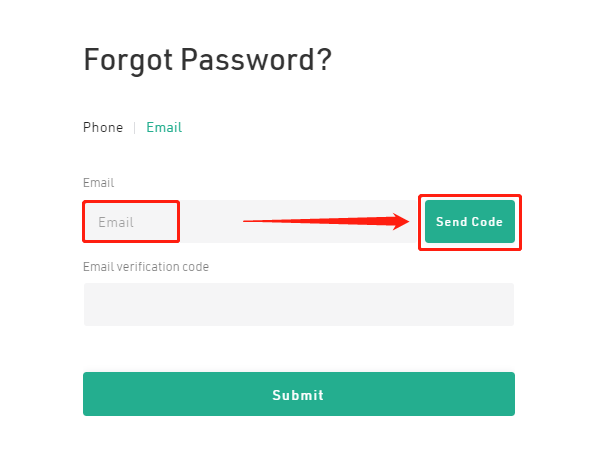 Now you can set a new login password. Please make sure the password is complicated enough and saved properly. To ensure account security, please do NOT use the same password which you have used somewhere else. Meanwhile, please note that the login password must contain numbers, uppercase and lowercase letters.