If the Google 2FA code is invalid, it may be caused by the following factors:
1. Please ensure you entered the 2FA code for the correct account if multiple accounts' 2FA were bound to one phone;
2. The Google 2FA code is only valid for 30 seconds, please be sure to enter it within 30 seconds;
3. Please ensure the time of the Google Authenticator App on your phone is synchronized with the time of the Google server.
How to synchronize the time on your phone?(Only working for Android)
A. Click "setting"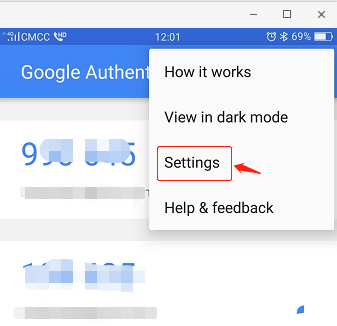 B. Click "Time Correction for Codes" - "Sync now"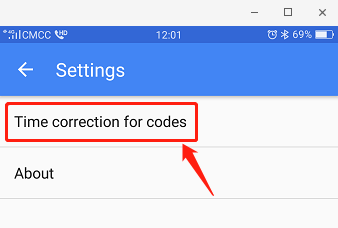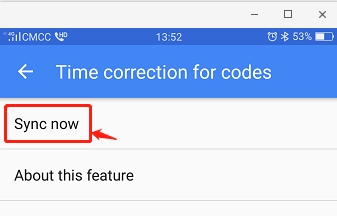 If the above factors can be ruled out, please re-bind Google 2-Step Verification with the key in your mobile application "Google Authenticator" if you save 16-digit Google Secret Key. After re-binding, you can directly enter the 6-digit verification code to log in to your KuCoin account. (Please uninstall Google Authenticator and then re-install it or delete the original binding record and re-bind it).
For IOS: Some phones need to be restarted after binding. Meanwhile, please turn on 24-Hour Time and Set Automatically in Settings > General > Date & Time.
4. If you do not save the 2FA 16-digit secret key and get a failure to access your KuCoin account, please kindly read how to unbind google 2fa to unbind Google 2FA.